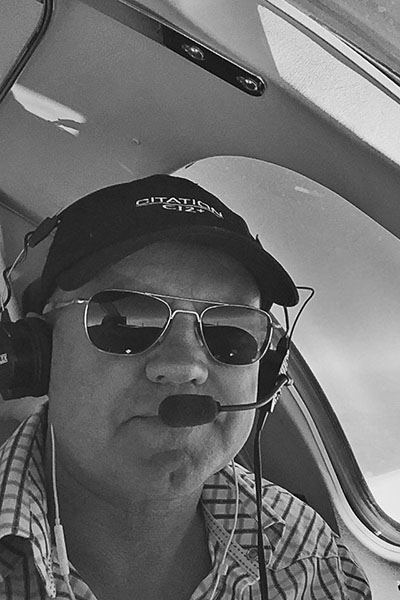 Mark Peart
Managing Director | Chief Pilot
Mark's passion and skill base lies in aviation and property development. His early career in aviation began in helicopter mustering in outback Australia which led to 25 years in the industry flying both fixed-wing and helicopters and going on to owning and managing aviation companies. Mark started Light Jets Australia after recognising a gap in the market for a fully integrated private jet charter company in Australia specialising in light jets.
Mark holds a MBA from Deakin University in Melbourne, both Australian and FAA Airline Pilot Licences and a Commercial Helicopter Licence. His passions are his family, flying and coming to work everyday seeing his team engaged and happy. His favourite aircraft is any jet that is single pilot and the MD500ER helicopter.  His favourite travel destination in Australia is Cairns.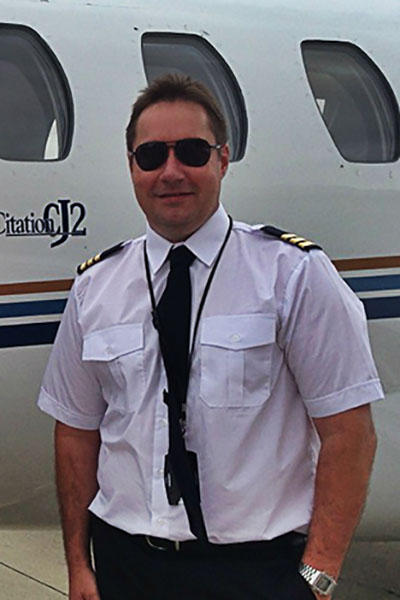 Phil Walker
AJB Director | Pilot
Phil commenced his career as a diesel mechanic, based in Archerfield Brisbane which h enjoyed for 5 years.  Phil maintained an active interest in aviation from an early age has many years experience flying and managing corporate jet clients. Phil started his career flying the Citation CJ2 and an Augusta Helicopter for ABC early learning. Phil went into partnership with Mark Peart and undertook the the painstaking renovation of  Hangar 5, Qantas's first hangar, transforming this in to Archerfield Jetbase. Phil is also a senior pilot with Light Jets Australia. His favourite aircraft is the Gulfstream G650 and MD 600 Helicopter. His favourite destination in Australia is Hamilton Island in Queensland.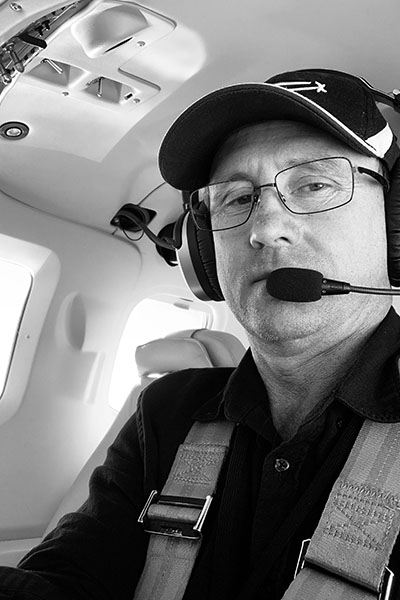 Lee Hansen
Line Pilot
Lee joined the Light Jets Group in early 2018 when the company was expanding it's crewing options. He is now endorsed on the Citation 525 series and TBM 700 as well as several small pistons. Coming from a background in helicopter mustering, Lee brings years of experience and thousands of hours in remote area operations and aviation business management.
He has broad interests but travelling is his true passion and he is always happy to be on the move. Favorite aircraft: MXS-RH piloted by Rob Holland.